Yakima
401 North First Street Yakima, WA 98901

Monday – Friday
9:00am – 5:00pm

Salon

(509) 960-7740

Admissions

(425) 336-5120
If you are looking for an accredited beauty & cosmetology school in Yakima, Washington, we invite you to visit our beautiful new campus located in the heart... read more
Evergreen Beauty College Yakima
If you are looking for an accredited beauty & cosmetology school in Yakima, Washington, we invite you to visit our beautiful new campus located in the heart of Yakima. According to Google, Evergreen is Yakima's highest rated beauty school. Now you can find the quality education you need right here in Yakima Valley to become the beauty professional you've always wanted.
Programs Offered At Yakima
Yakima is one of our newest campuses and will begin by offering our most popular courses.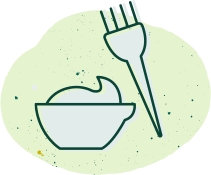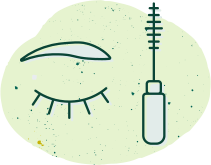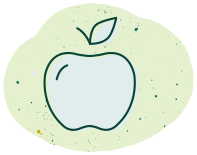 Why Choose The Yakima Location?
Students are drawn to our Yakima campus because of its quality hands-on education, brand new facilities, and close-knit family environment. Nestled among rolling hills, Yakima boasts 300 days of sunshine each year and is convenient to Richland, West Valley, Sunnyside and Granger. You'll find live music, great vintage shopping, a huge Farmer's Market, and parks to enjoy all of that sunshine—including 10 miles of walking trails.
About Evergreen
Evergreen Beauty College was started by Thi Trieu, an elementary school teacher from Vietnam who had to leave her home country in 1975 as a refugee. Mama Thi started her new life in America as a janitor and then decided to build a career where she could determine her own destiny. Mama Thi launched into the beauty industry and opened her first salon in 1980.
After successfully running two salons, Mama Thi longed to return to teaching. In 1996, she purchased a local beauty school called Evergreen to take ownership of the same school she used to clean as a janitor. Today, Evergreen offers six cosmetology schools near you—each one a Nationally Accredited Institution of Higher Learning that has trained thousands in the beauty industry. If you meet the qualifications for our cosmetology school, we invite you to become part of the Evergreen legacy.
Frequently Asked Questions About the Yakima Campus
If you're thinking about beauty school, you've come to the right place. What should you know about the Yakima campus at Evergreen Beauty College?
One of the first questions people often have about beauty school is whether they'll be able to receive financial aid. There are a number of payment plans available through Evergreen Beauty College, including plans that start after you graduate. Plus, Evergreen Beauty College offers veteran benefits and other targeted opportunities.
The Yakima campus offers the most popular programs available through Evergreen Beauty College, which includes cosmetology, barbering, Nail Technician and instructor training. These are all best for different people, so make sure you call and talk to a team member to learn more.
Finding a schedule that works for you can sometimes be exhausting, especially when you're talking about a beauty school. Your scheduling options may vary depending on the program you're interested in utilizing. Evergreen Beauty College currently offers a mixture of on-site and online learning. The professional team behind the Yakima campus will be more than happy to help you work out a personalized option.
Choosing the right beauty school isn't always easy. There are a number of things you'll have to consider when you're considering your beauty school options. However, the Yakima campus definitely has a variety of benefits for anyone. Schedule a tour today to learn more.
EXCITED?
Schedule a tour and see
how your life could change!
Enjoy Salon Services From Our Students
The public is invited to Evergreen's Yakima campus to experience our salon and spa services. From the moment you are greeted at the reception counter, you will be well cared for. Our students are passionate about helping to bring out your beauty with our salon services. Each one is performed under the guidance of a licensed professional so you can just relax and enjoy the experience. You'll also feel good knowing that you are helping our students to prepare for their new careers. At our salons and spas, everyone wins. . If this is your first-time visit, please see below to understand the expectations of "The Evergreen Experience" section.
*All services are performed under the supervision of a licensed professional. Last appointment times may vary depending on service. Services will take longer than professionals because they are students that are still developing their skills and need to consult each step with their educator.
Salon Hours
Mon – Fri ~ 9:00am – 5:00pm
Spa Hours
Mon – Fri ~ 9:00am – 5:00pm
The Evergreen Experience
We want to share with you what are some areas that you can expect during your service:
Students:
You will be serviced by a student. At Evergreen, we refer to them as a 'future professional' as they are preparing for their new career as a licensed service provider. Because the future professionals are learning, services may take a little more time than at a traditional salon or spa. They truly appreciate you because you are preparing them for the industry.
Educators:
We have an educational team of licensed professionals that are here to support our future professionals. You will meet them at the beginning of the service, at least once during your service, and at the end of your service as they coach the future professional. If there is anything you may need, please let them know, or ask your future professional to get their educator.
Guest Services:
Our guest service team supports the operations of our student salon and spa. They have three types of customers; the future professionals, the educational team, and you! They will assist in setting up your next appointment, make confirmation calls and inform you about your specials.
At the end of the service, our Guest Service Team will be asking you for feedback on your service; please be honest and don't be afraid to hurt our feelings if there were things that didn't meet your expectations. This is a learning institution and this feedback, good or bad, is a crucial part of our future professional's education and can foster their future success. If it was a great experience, our future professionals would truly appreciate you sharing your thoughts with others.
Thank you again for your support of our future professionals and their future careers!
SEATTLE AREAS THAT EVERGREEN SERVES